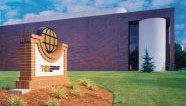 WELCOME
TCI is the only Authorized Infinium Solution Partner. TCI has partnered with Infinium for the past 27 years and is the largest third party supplier of Infinium Services worldwide. TCI has many years of Infinium experience making TCI an unmatched team.

Our numerous consultants have Infinium consulting experience and years of product expertise. Most of our consultants are former Infor staff. These consultants boast an average of 15+ years of Infinium experience. This coupled with diverse industry knowledge, enables them to provide value to our clients immediately upon assignment.

Over the past 27 years TCI has provided Infinium training, Infinium consulting, and Infinium RPG technical programming services for over 200 Infinium customers. Additionally, TCI continues to provide application and technical assistance to Infinium professional services.